For its 27th anniversary, the Challenger 360 (name of the van) is looking for 2 passengers to achieve one of its longest adventure.
The Challenger is heading to Iran for a ski trip! No need to be skier to book your seat / bed in this amazing camper van.
Characteristic of the Challenger
French Engineering
Full options
Modern design
Leather interior
Xenon headlights
Performant heating system
Green engine
Dolby Digital sound system
5/5 at the security test Euro NCAP
Minibar
What else Georges ?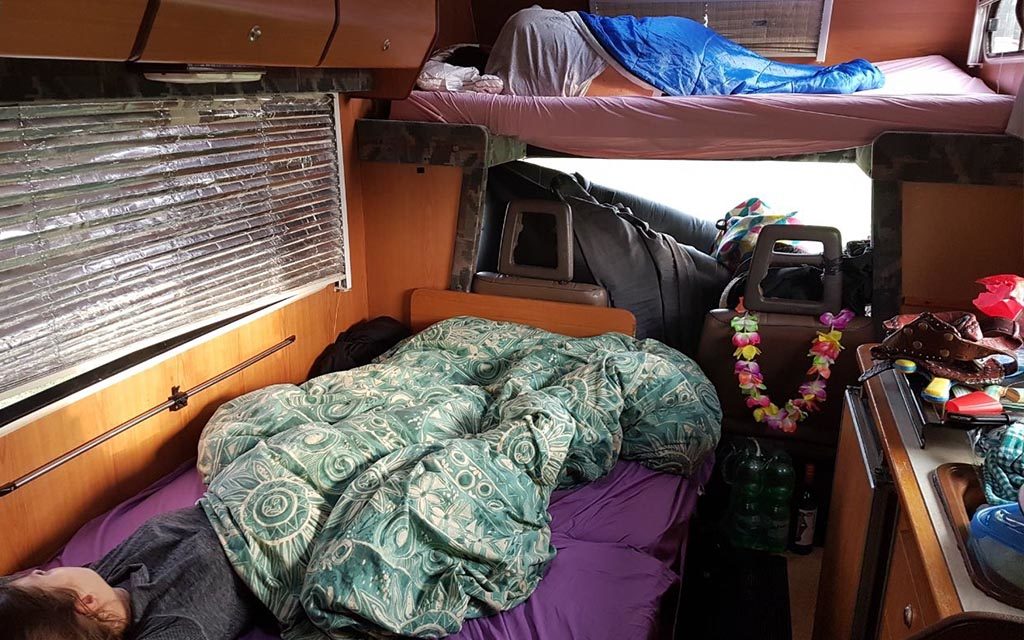 Summary
Direct trip : GRENOBLE → IRAN (Tabriz)
Departure date : Between January 25th and 30th
Going through : Trieste (Italy) → Zagreb (Croatia) → Belgrad (Serbia) → Sofia (Bulgaria) → Istanbul (Turkey)
Activities : Driving → Eating → Driving → Sleeping → Driving → Enjoying the landscape → Maybe skiing in Turkey → Driving
Journey time : From 5 to 10 days
Cost / Person : Min 250 € – Max 400 € → Includes Gasoil + Toll + Participation for the maintenance of the Challenger.
Conditions
Being a chill over 18yo human with a passport
Capable of driving – With a license if possible
Deadline for booking – 4th of January (Because of the VISA if entering Iran)
Being flexible
Being ready to face unpredicted events
Being autonomous
You're a mechanic expert? That's even better
FAQ
Will we stop all along this trip? We aim to reach Iran as fast as possible. Depending on the team, the weather, and opportunities… there will surely be some stops. We are also planning to shoot some videos of the Challenger.
What is the program once in Iran? The Challenger will spend about 2/3 weeks in the mountain for a ski trip, before heading back to Tehran at the end of February.
I want to go straight to Tehran? No worries! The challenger will drop you in Tabriz to get a bus to Tehran – 10€.
Can I take part in this Iranian ski trip? Yes! 2 conditions → Being super nice + very good skier.
Can the Challenger reach Iran? Of course! What a question?!
This question… Can the Challenger reach Iran? French Technical Control → OK, Engine Belts → OK, Oil → OK, Cooling → Its winter, Breaks → OK, Suspension → OK, Filters (air, gas, oil) → OK
Who are the passengers? We are 2 friends from Grenoble (France) and we are heading to Iran for skiing.
What about the luggages? There is space! Illegal products are strictly forbidden.
Are you coming back? Let's leave France first…
Can I bring my dog? Sorry, but the Challenger is allergic to pet's hair
Contact
Mail : [email protected]
Tel : 06.49.17.41.63