From 2600m to 3000m
1x Skilift
1x Chairlift
2x Blue slopes
1x Red slope
Ski Pass 200,000 Rials
Open everyday from December to April
Ski resort
Tarik Dareh ski resort is located 10km away from Hamedan. Nestled on the side of Alvand mountain range at 1,900m, Hamedan is one of the coldest city in Iran. There, you can find Ganj Nameh, an ancient inscription carved in granit from 500 BC. The city is also known in Iran for its numerous monuments worth to see. On the road to the ski resort, you will find a theme park with summer sledge track, karting, bungee jumping (12 $ / jump) and a gondola.
The ski area is settled into a 270° valley. The resort is equipped with 1x ski-lift and 1x two seats chairlift, serving both sides of the valley. The 3 slopes have an honorable length. The slope served by the ski lift is used during summer for grass skiing. This ski resort is known as windy!
The potential for ski touring and off-piste skiing is interesting. However, following a huge avalanche a few years ago, the staff is reluctant to let skiers going off the trails – see video here.
★ Services : Skis and clothing rental (17 $ / day) – Restaurant – Hotel – Other activities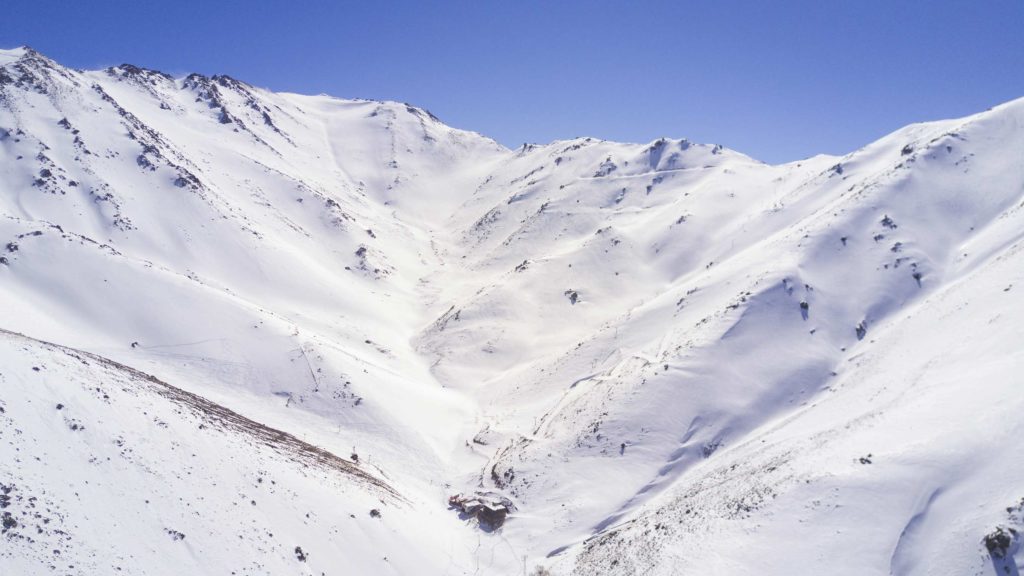 Access
You can reach the ski resort with car or taxi from Hamedan.
Hamedan is well connected to all other major cities with daily bus lines. A ride from Hamedan to Tehran will cost 10 $ and lasts about 4 hours.
GPS coordinates : 34.722641, 48.439040
Google Maps : https://goo.gl/maps/7S9iD12x3tL2
Lodging
For accommodation, you will find a hotel right in front of the slopes.
For lower budgets, hotels / rooms are cheaper in the city of Hamedan.
Other ressources
Find more informations and photos on those websites :
Photo gallery
Feel free to share your photos!