From 2800m to 3200m
1x Skilift
1x Gondola
1x Red slope
Ski Pass 650,000 Rials
Open everyday from December to March
Ski resort
Pooladkaf is the southmost ski resort of Iran, surrounded by amazing landscapes. Can you imagine Kuwait is only 300km away from there? The resort is located near Sepidan, a leisure place for wealthy families from Shiraz. Shirazian come there for skiing or cooling off during the hot summer.
Created during the sixties, an industrial group "Pooladkaf" manages the resort since 2000. The group invested a lot to develop the resort and attract more tourists. Even-though Pooladkaf stays relatively small, it offers a large choice of activities  : skiing, skidoo, restaurant, horse riding, après-ski, hotel, mountain bike, hiking…
Pooladkaf's ski area is the fifth biggest in Iran, after Dizin, Shemshak, Darbandsar and Tochal ski resorts.
A gondola (4 seats / cabin) + 1 ski lift, are the two lifts serving the only red slope of the resort. The ski lift is powerful and gives a quick access to the steepest part of the slope. There are numerous off-piste trails with changing terrains, making runs really fun. The risk of avalanche is limited. Potential for ski touring in this region is big and especially in the "Dena Protected Area".
★ Services : Skis rental (11 $ / day) – Restaurants – Hotel – Other activities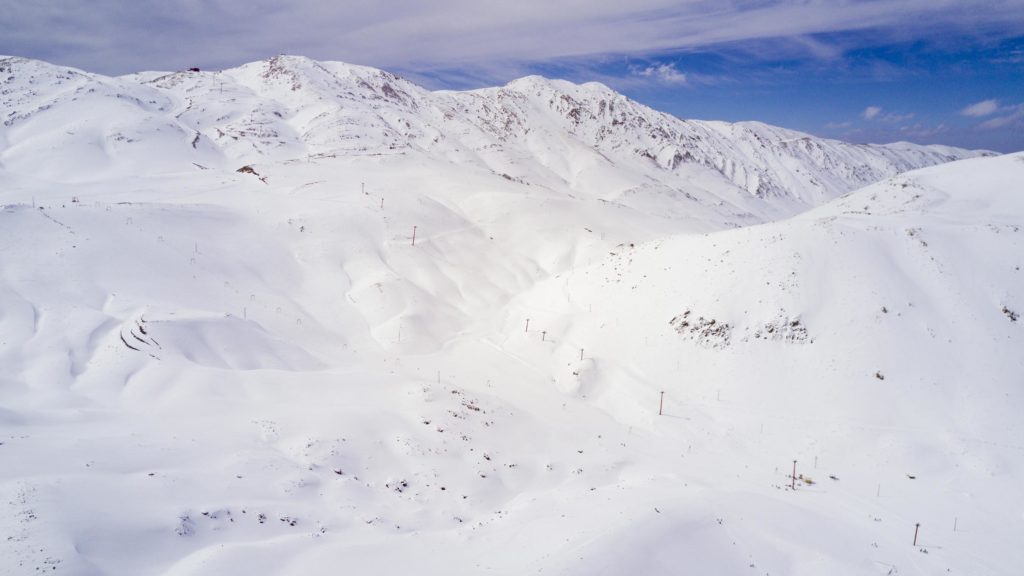 Access
From Shiraz a small road is reaching the ski resort of Pooladkaf. To my knowledge there isn't any public transportation. However Shirazian people come skiing for the day to Pooladkaf, therefore hitchhiking is a good option.
From Yasuj, hitchhiking will be hard as the traffic is light. Better take a taxi – about 15 to 20 $ for one way.
GPS coordinates : 30.375361, 51.912611
Google Maps : https://goo.gl/maps/niHDVVMYHu52
Lodging
A Hotel at the snow front offers rooms with full pension – Hotel's website.
You will have more choice and lower prices in Yasuj or Shiraz. For low budgets, Couchsurfing works well in Iran.
Other ressources
Find more informations and photos on those websites :
Photo Gallery
Feel free to share your photos with us!