From 3000m to 3200m
1x Chairlift
1x Ropetow
1x Blue Slope
Skipass 350,000 Rials
Open on Week-End and Holidays
Ski resort
Alvares ski resort is located North-West of Iran, in Ardabil Province. The area is well-known for its tough winters, "cool" summers, beautiful landscapes, the quality of its dairy products (butter, doogh, ashe, honey…) and its numerous hot springs. The small town of Sareyn (8,000 inhabitants), located 20km away from the resort, is famous across Iran for its SPAs. Tourists come from all over the country to relax.
Alvares ski area can be resumed in: 1x two seats chairlift + 1x rope tow for beginners + 1x easy slope (green-blue). The resort is equipped with a "Pisten Bully" snow groomer. The small staff runs the facilities whenever conditions are good! At Alvares, you can rent all equipments for skiing (ski shoes, skis…) for 10$. You will find at the top of the chairlift, a restaurant selling food and drinks with a nice point of view.
This ski resort is not the most suitable place if you want to train for winter olympics. Lost in the mountains close to Sabalan – An inactive volcano with an elevation of 4811m – the resort has however many other assets.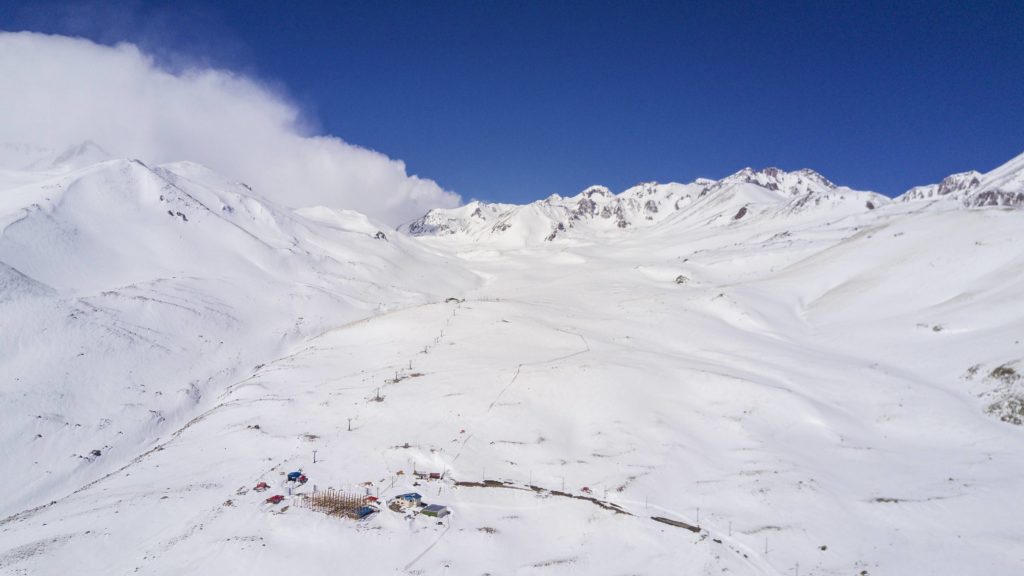 Access
From Sareyn – The ride will last 20 to 30 minutes. The road is in good conditions but might be closed after a snowfall. Ask the locals – They will know and do anything to help you!
GPS coordinates : 38.208951, 47.862767
Google Maps : https://goo.gl/maps/6psZd1rX7bE2
Lodging
You won't find accommodation in Alvares. However Sareyn is a very touristic city and offers a large choice for accommodation! Out of season, you can find very cheap and nice rooms. Exemple : One room with 4 beds, a bathroom and a small kitchen for 12 $ / night.
One great thing about Sareyn is the "Après-Ski" – Restaurants, chicha bars and cheap spas : 4 $ per entry / 6 $ per massage. Men and women are of course separated.
Other ressources
Find more informations and photos on those websites :
Photo gallery
Feel free to share your photos!