From 2000m to 2250m
1x Skilift
1x Chairlift (Out of Service)
1x Green slope
1x Blue slope
Ski Pass N/C Rials
Open on Week-end and Holidays from December to April
Ski resort
Bijar is located in the Kurdistan Province of Iran at equal distance from the cities of Zanjan and Hamedan (See also Tarik Dareh ski resort). The city of Bijar, 20,000 inhabitants, is nestled at 2,000m above sea level. It is famous worldwide for the quality and the beauty of its handmade persian carpets.
The specificity of this resort is its proximity with the city. A highly motivated staff (Ali, Ismaël, Ali Locomotive…) maintain and manage the resort. Unfortunately, the chairlift didn't get the governmental permission to be operated (Safety issues). Only 1x ski lift serves the green slope and a part of the blue one.
Kids, elders, women, men… Everyone come with enthusiasm to gather and ski together. For grooming the slopes, Bijar ski resort is equipped with a snow groomer.
★ Services : Ski and clothing rental – Restaurants – Hotels – Shops – Other activities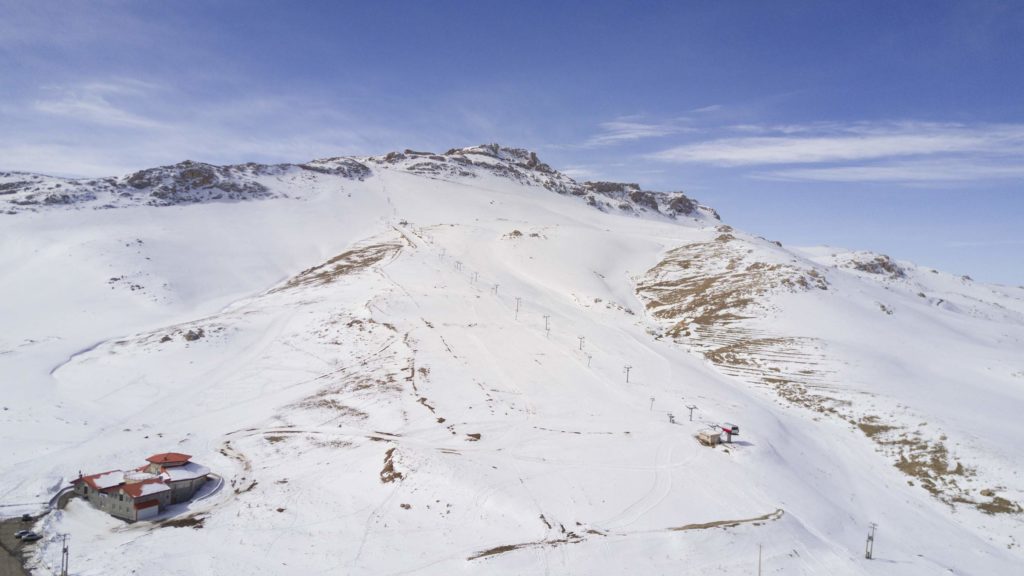 Access
The city of Bijar can be easily reached with a minibus (3 to 5$) from Zanjan or Hamedan. The same trip would cost about 20 $ by Taxi.
No matter the weather conditions you will be able to reach the resort from the city.
GPS coordinates : 35.873513, 47.586472
Google Maps : https://goo.gl/maps/Dgptbtxnngv
Lodging
You will find in Bijar few hotels. As in many resorts in Iran, you can try and ask the staff to sleep inside the main building – Be sure that they will help you !
Locals are also extremely kind. It is really easy to connect and have fun with those warm hearted persons – You might even be invited for night at home.
Other ressources
Find more informations and photos on those websites:
Photo gallery
Feel free to share your photos!