From 2800m to 3050m
1x Rope tow
1x Skilift
1x Chairlift (Used to access the zipline)
1x Green slope
1x Red slope
Ski Pass 200,000 Rials
Open everyday from December to April
Ski resort
Welcome to Fereydunshahr, the most Georgian city of Iran! Since the XVIIth century, lives at the heart of Iran a community of Georgian. All of them are Iranian, but do speak in addition to Persian their own dialect. For more infos, consult this wikipedia page.
Fereydunshahr is a 15,000 inhabitants city, located an elevation of 2500m in the Zagros mountain range. The city is renown for its tough winter and heavy snowfalls. It is also one of the highest city in Iran with Chelgerd.
Expert skiers from Isfahan come here to practice when they don't compete in bigger ski resorts : Shemshak ; Darbandsar ; Dizin. The resort is equipped with 1x small rope tow for beginners ;1x ski lift ; 1x two seats chairlift which gives you access to a zipline. The staff takes good care of the slopes and facilities. Slopes are groomed before every opening, ski lifts are well maintained, events are organized and news are published on Instagram.
From the summit, you can reach numerous off-pistes trails. You can count on extremely motivated locals who'll surely come and ride with you all possible lines!
This region also has a huge potential for ski touring.
★ Services : Skis rental (10$) – Restaurants – Hotels – shops – Other activities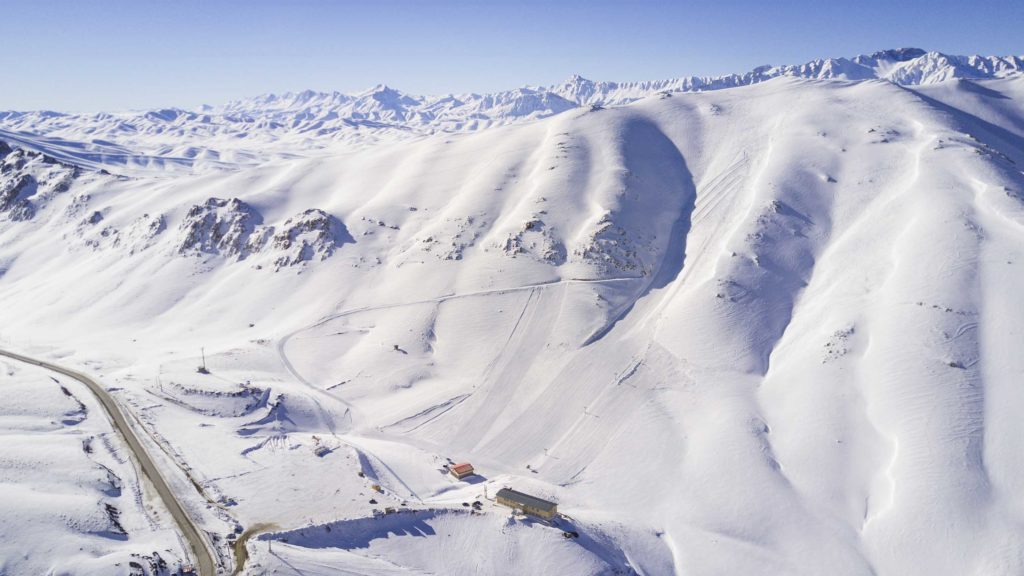 Access
For 1$ and 10min by taxi, you will reach the resort from Fereydunshahr!
To go to Fereydunshahr, the easiest way is to get a bus from Isfahan (200km East). The highway connecting the two cities is nice and well maintained all year long. The landscapes there are mind blowing.
You can also reach Fereydunshahr by minibus starting from the resort of Chelgerd, through Chadegan.
GPS coordinates : 34.722641, 48.439040
Google Maps : https://goo.gl/maps/8BCjAogUJoD2
Lodging
In Fereydunshahr you will find hotel rooms (about 15 $) and all of what you need : shops, restaurants, fast-foods…
You can also get a room right at the snow front in the big square building. A room with 4 beds and a shower will cost you about 20 $ per night. Once you reach the resort go to the building and ask the staff.
Other ressources
Find more informations and photos on those websites :
Photo gallery
Feel free to share your photos!