I enjoyed having on my way to Iran 2 of the biggest ski resorts of Turkey and tested the snow of Erzurum's area, also called the "small Siberia".
The region is wonderful, the snow is usually falling abundantly (not this year…) and the people avec extremely kind and warm.
For the record, in 2011, Turkish government invested to develop tourism and host the winter Universiade in Erzurum.
For this occasion, the 2 ski resorts of this area have been developed and the city has been equipped with all the facilities required to host those games : Ice ring, curling arena, ski jump, Nordic ski area…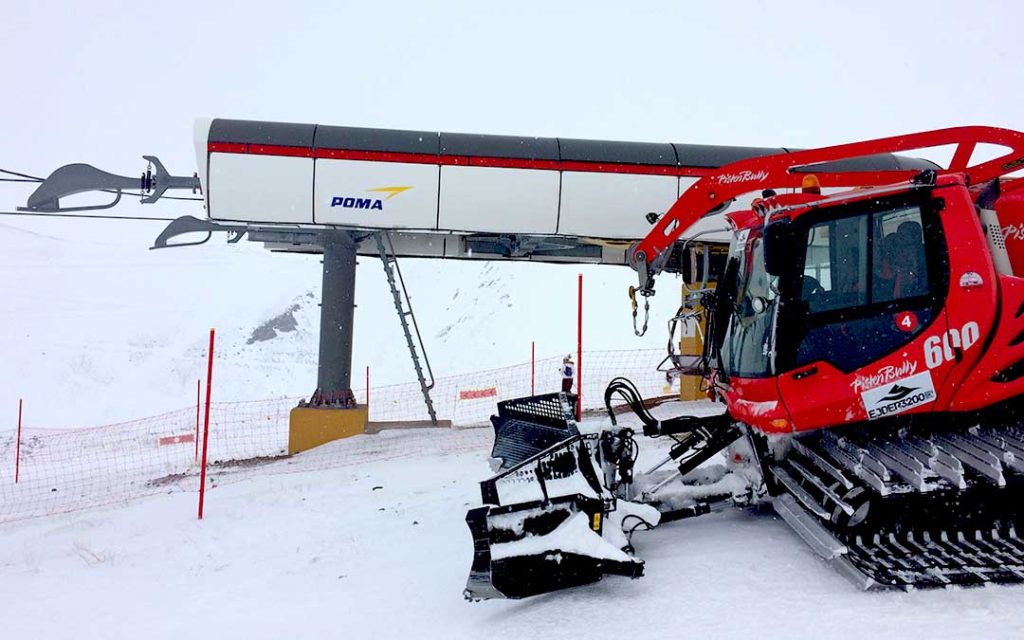 Government saw big, and I guess, for the greatest joy of skiing equipment retailers :
New chairlifts
Snow makers
Water storage
Magnetic ski pass
New snow groomers
Security equipments
…
Jackpot ! I am still asking myself why they didn't try to sell a half-pipe snow groomer…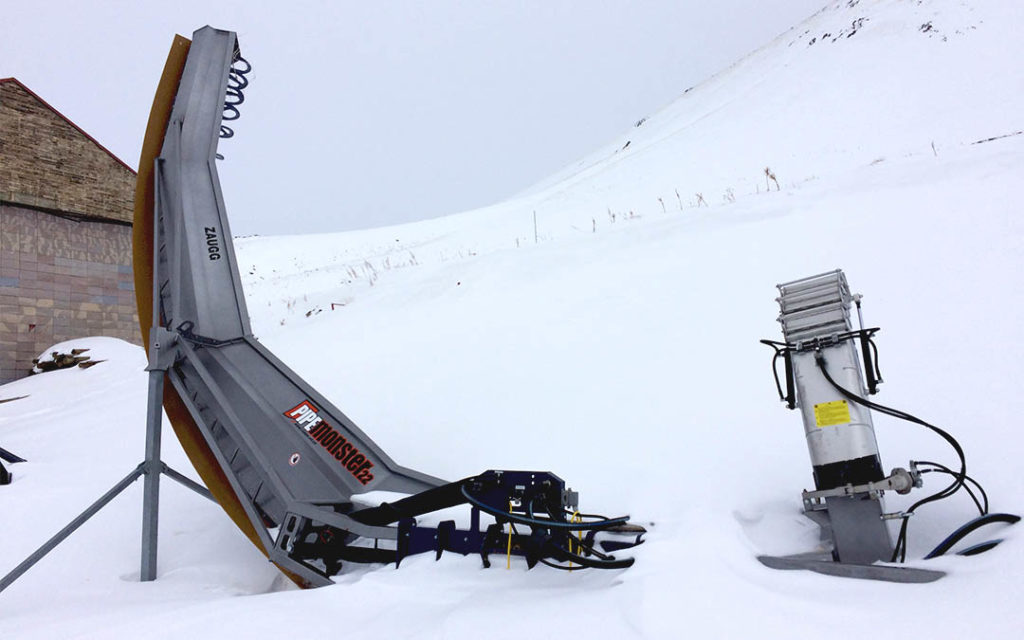 The 2 ski resorts (Palandöken and Konakli) are now operated together under a common name : Ejder3200! They are respectively located 3 and 25km away from Erzurum.
Palandöken ski resort
To resume this first day skiing of my entire journey:
Military Checkpoint on the road to the resort
Body search before entering the slopes
Daily ski pass for only 10 euros
Only few people on the slopes
I drank a lot of tea while listening to Turkish Techno music
Lots of great meetings and memories
The ski area is quite big and really fun. Slopes mostly for beginners and intermediates skiers but you can still find some steeper ones. With good snow conditions, you will find some nice freeride runs.
Speed-riding in Palandöken is not the best, however I couldn't refrain myself to fly… For the record, the slopes manager gave me authorization to fly after proving my "professionnal" skills and promising to share my videos.
Konakli ski resort
An empty resort, blue sky, fresh snow, perfectly groomed slopes, new and fast chairlifts which starts when I arrive at the gate… This was a great day (see the video on top)!
Konakli ski area is really nice ! Slopes are long and fun despite the lack of steepness.
The top of the resort, where you can find the longest and steepest runs was unfortunately closed. It finally took me 2 hours walking to reach there and have a nice 20sec flight.
For 10 euros, it was definitely worth it.
Few advices
For tight budget:
Don't go to Hotels in Palandöken, everything is more expensive than in the city
Hotel IPEK, cheapest one in town – 12,50€ / night – In city center + clean room
Other good option : Check out AirB&B
Eating in town : 5 € (2,5 € for vegetarian)
Bus shuttle every hour going from the city center to the ski resorts for 1€. Don't ask Taxi driver they will tell you there is no shuttle !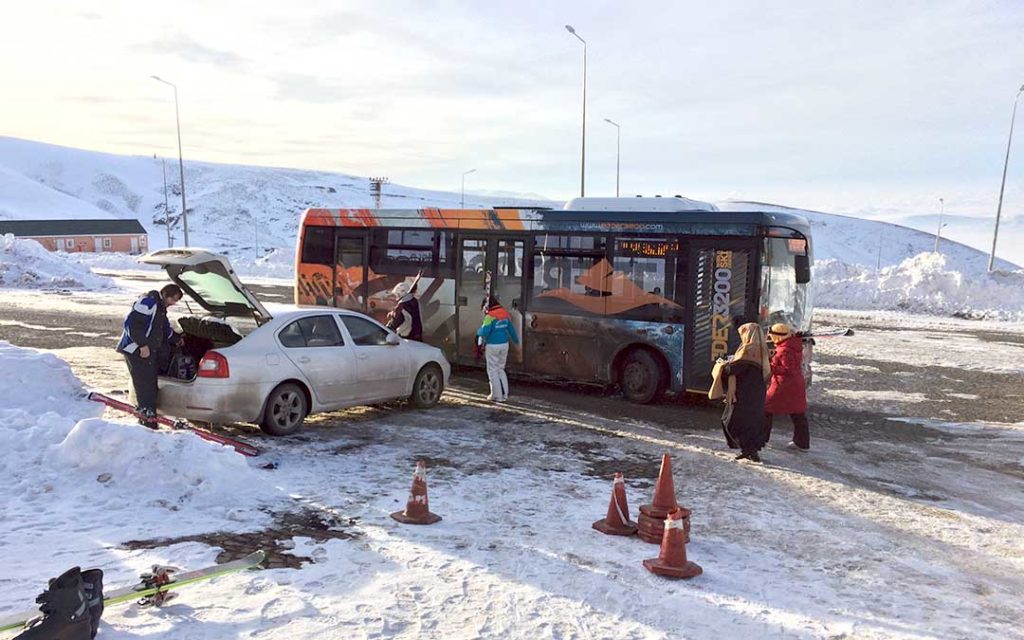 Conclusion
I am really happy, I had the chance to experience skiing in Turkey. Landscapes were amazing, snow was good and facilities were really nice. Also it was really cheap!
For speed-riding, even if I haven't found the Turkish "Valfréjus", I flew a few times and had fun.
I just hope that locals still get some benefits from all the money that has been spent here… Who knows? I guess this is what we call "progress"!