The potential is there! Be patient, negotiate a little and you will be able to fly ;).
Resorts where I flew
Khoshakoo
First resort I visited in Iran… Khoshakoo is super tiny but I had fun and shared good vibes with the locals.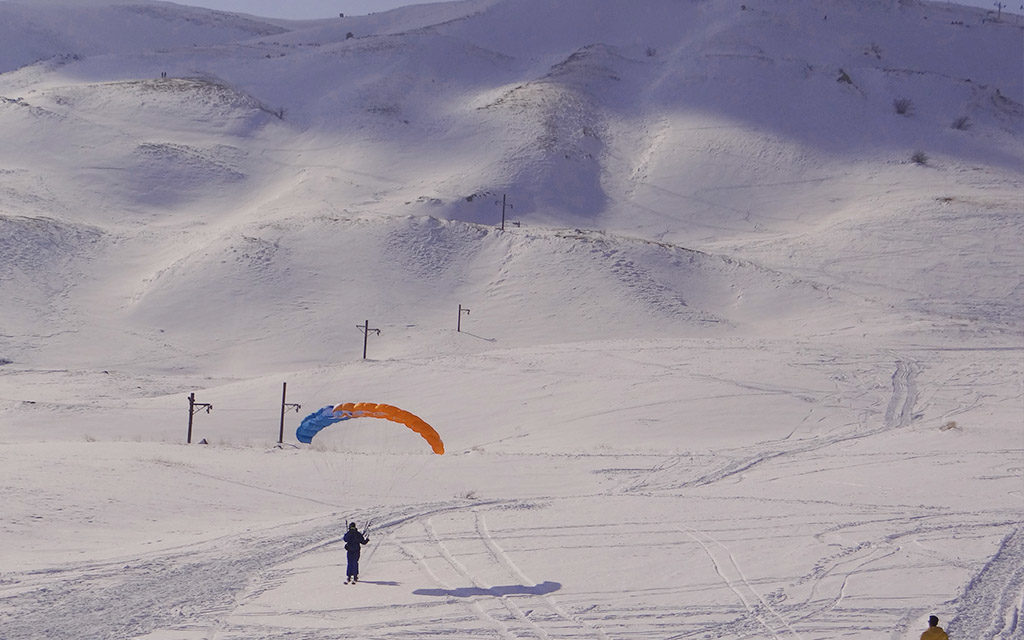 Fereydunshahr
A great day! Runs are shorts but the terrain is really cool.
Shemshak
A few flights there.
Runs are shorts and the lifts are quite slow… But the terrain is nice, the staff super chill and the wind mostly blowing to the right direction!
Darbandsar
After 2 NINJA flights and further talks, I finally had an authorization to fly… about 10 runs.
Darbandsar is the best resort in Iran for Speed-Riding: 900m vertical drop, steep, several lines and a Star Wars mode landing area. Main issue is the West exposure with down wind (in March).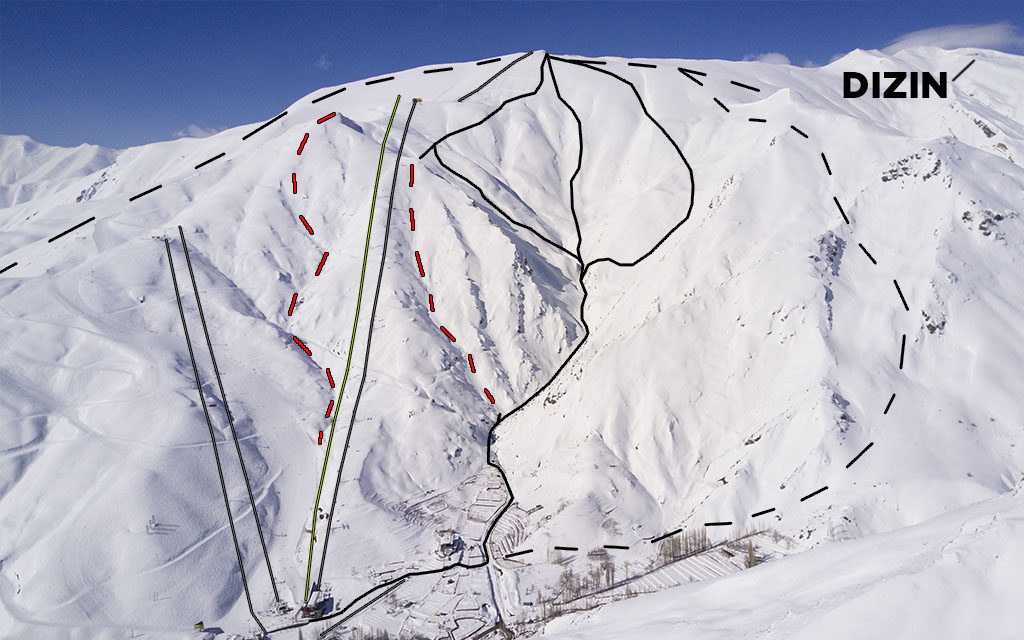 Legend:
Black line: Done
Dotted line: To try
Red dotted line: Steep line
Yellow line: High voltage line
Grey line: Ski lifts
Spots I wish I had flown
Tochal
I negotiated hours… Tochal is located right above Tehran and rules are stricts : No UFOs!
I wish I had flown this south exposure line facing Tehran. With more time and less laziness, I could have got an authorization to ride the North face with a 2000m vertical drop.
Top of Tochal seems like a nice soaring spot.
Anywhere else
Kiting, soaring, riding virgin powder fields… the potential is quite huge all over Iran. Only with ski touring equipment.
Tips before Speed Riding in Iran
Before flying, try to ask permission. Unless you are in the middle of nowhere, be sure that people understand what you are doing…
Ski resorts are likely to refuse access for responsibility reasons. They don't want you to get injured and don't want to be sued.
Here are 3 Iranian speed-riders:
 Thanks to Franck Coupat for his advices – Speed Riding School.